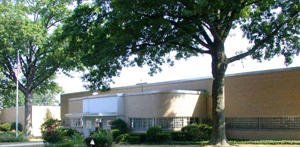 Since 1921, Case Design Corp, a Manufacturer, Designer and Innovator of quality cases, has been dedicated to delighting customers with reliability, price and service.
Case Design did not stop with making Cases, we also decided to expand our Hardware Business and created a new sister company under the name of Case Design Hardware (CD Hardware), thus giving special attention to this significant product line and dedicating a full staff to serve our valued customers.
We serve not only by supplying you with Latches and Handles, but by becoming YOUR "ENGINEERED SOLUTION" supplier. We will design, engineer and manufacture your products based on your needs and application.
The goal of CD Hardware is to provide cost competitive, quality and on time delivery for a wide range of applications, to do this, we keep high inventory of our standard items which enables us to ship within hours of your call.
Whether you want to purchase 1, 2 or 50,000 Handles, whether you want the entire quantity to be shipped complete or on a monthly basis, CD Hardware is here to serve your needs.
Please contact our Customer Service Department at 800-847-4176 to discuss your special hardware needs, or visit our website at www.cdhardware.net
Roger Ernst
CEO
Wassef Moukalled
President